Welcome to
Gavin Hoole dot WS
, where I share some
information and practical tips
I've learnt over my many decades on this planet of ours.
I hope you'll find something here that will be both interesting and also helpful to you.


The main themes at Gavin Hoole dot WS
Below are a few of the broader topics I'll be covering on this 'home' site of mine. Some pages have already been built (see menu above), and more pages will follow as time permits.
Click on a link to go down to an item that interests you, or simply scroll down to read them all.
I have several websites of my own that go into detail on some of the fields I'm involved with. So, where appropriate I'll include links to those, and also to other websites.


Unlocking happiness and greater peace of mind
We all have the innate urge to be happy and to experience peace of mind. We see this in children too, or
especially
in children. It is our very nature as human beings.
However, amid all the challenges of daily living not everyone experiences this in their adult life; some not even in their pre-adult life. So, we'll take a brief look at this theme, and I'll include a link to my website that deals in more detail with the keys to unlocking the happiness and peace of mind within.
My own seeking over the years led me to what I once referred to as the end of the search for the beginning. My own life is certainly not always a bed of roses, or 'complete'. They say that life is forever a work-in-progress. So, although my life has its ups and downs, like virtually everyone I know, I can say for sure that I am happy with my evolving life and the way I experience it. I have my good share of peace of mind, and I have no fear of death. Oh, and I have not had medical insurance since I left the corporate world nearly twenty years ago, and my health seems fine – never get sick and haven't seen a doctor in years.
I'd like to share with anyone who wants to listen, a down-to-earth natural 'formula' that seems to have worked — for me and also for the many people who have tried it for themselves.
To top & menu bar


Savvy website building for beginners and webmasters
I frequently see great-looking websites created by people I know, using one of the many excellent site-building options available today, including WordPress and other blogging platforms. Yet, despite those sites' professional look and feel, many of them seem to lack some key ingredients without which they just don't get found via the search engines.
In website building, one key element is referred to as SEO – Search Engine Optimization – which essentially means including certain elements that make it easier for people to find your website via the search engines like Google, Bing, Yahoo, Duck Duck Go, and so on. The goal is that when someone does a search on a particular topic covered in your site, you want your website to appear on the first search engine results page (SERP) so that more people get to see it.
Often I've spoken to website owners, including professional webmasters, about this with the idea of giving suggestions free of charge – just being helpful – but they just don't seem to 'get it'. They don't see the need to make any changes in order to have what can be called a successful website.
It takes more than just a good design to make a website successful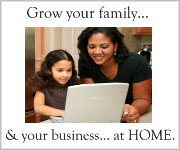 From what I see, webmasters fall into two main categories: (1) those who are great at graphic design, and (2) those who are great at all the technical stuff. What is actually needed, however, is a merging of both of these areas of expertise, plus business know-how, if the website is intended to bring in some income too, either from the offline business the site is about, or online via the website itself.
It is indeed possible for one person to have all three of these key elements in place, even if they themselves are not an expert in any one aspect of website building.
So, I can help by aiming aspiring website builders in the right direction so that even the work-at-home mom and a retired granddad can build a successful website, whether on WordPress or one of the other site-building tools available.
To top & menu bar


Create an extra income stream from home
Whew! So many people have wasted both money and time with this one, including Multilevel Marketing (MLM) and Network Marketing (NWM). I too was once seduced by the smooth words of one of the online entrepreneurs, using such terms as 'just plug in to my system and … ' blah blah blah.
He was not an all-out crook and fraud as such, but a smooth-talking bullshitter. 'Plug in to my system' actually meant 'do what I do', but he didn't reveal, until after I had paid, that what he does is register a whole bunch of mini-blogs and play 'black-hat' techniques to get the traffic and pull in some income. He was in fact making lots of money selling his method. Probably he was the only one who made any money with his 'system'. Fortuately I paid via ClickBank, and they gave me a full refund when I proved to them that his advertising was misleading, if not downright false.
I once wrote an article – before the Internet was even available – called Avoiding the Pitfalls of Extra Income Opportunities. I need to update that and make it available here as a free download.
Besides the abundance of get-rich-quick schemes available on the Web, there are actually some really sound and genuine ways to take advantage of this digital technology and create a business, either offline or on the Internet itself. It's those kinds of genuine and workable income plans we'll explore at this site.
To top & menu bar


A simple yet effective alternative to meditation techniques
In the sixties and seventies I was a 'seeker'. I read books and went to meetings with a burning desire to find the truth about life and my relationship to it. I came to know inside me that what I needed to do was to stop reading and start experiencing. I wanted to know, experientially, the 'peace that passeth all understanding'. I wanted to become one with the essence of all life — what some call 'pure consciousness'.
In 1975 I finally learned how to sit quietly and transcend thoughts and thinking. I remember saying that I felt I had found the end of my search for the beginning.
About 25 years later something happened during one of my 'meditation' sessions. I discovered my own approach which was even easier than the one I had been using all those years. It was also 100% natural. It involves no Eastern trappings, which put many people off: no mantra or gurus, no philosophies or beliefs. It was just right for me, and I could share it with anyone and everyone who would like to try it, irrespective of their beliefs or non-beliefs.
Nearly 1,000 people have learnt this simple method which I call Conscious Mental Rest. There are also now a few people who are CMR Course Facilitators, in different countries. If you're interested, I'd love to share it with you too — absolutely free of charge.
To top & menu bar
So … those are the main themes this website will be covering as it expands. I hope you'll find something here that will add to your quality of life in some way.


Best wishes for health, wealth and happiness!
Gavin Hoole
Cape Town, South Africa

To top & menu bar
Please use the buttons below to share any page on this site with others. Thanks.